Xikar Livin' the Dream Ashtray
Free Shipping Worldwide for orders of 100 USD or more.
Shipment is approximately 10 days delivery to your door.
This ceramic 3-slotted cigar ashtray celebrates the iconic Xi cutter shape that was trademarked and protected from duplication in the cigar industry indefinitely. The ergonomic, teardrop shape provides ample room for a variety of cigar sizes and the bowl is plenty for celebration. Livin' the dream™ is more than just an ashtray, it's a lifestyle!
Features:
- 1-piece Ceramic Ashtray
- Four slotted cigar rests with bowl
- Stylized iconic Xi shape
- Large ash receptacle
- Livin' the dream™ lifestyle text on both sides of ashtray
Measures: 10.24" x 6.30" x 1.38"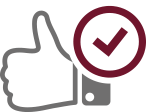 Satisfaction
Guarantee
We offer a 100% satisfaction guarantee on all our cigars or your
money back. Our guarantee applies to quality and condition of our
products.

Authentic Cuban Cigars
Guarantee
We also guarantee that all our cigars are 100% genuine Cuban
cigars.

Worldwide Shipping
Guarantee
We guarantee delivery to your door anywhere in the world. If you
do not receive your shipment, we will either replace it or refund
your money. We also guarantee receipt of your cigars and other
products in perfect condition.