Davidoff Winston Churchill The Late Hour Churchill
Free Shipping Worldwide for orders of $350 or more.
Shipment is approximately 10 days delivery to your door.
The Late Hour- Cask Aged
Sir Winston Churchill was not one to follow convention. When most people were thinking of calling it a night, Churchill found inspiration and creativity in the long dark hours. The dark hours of the night was where he found his spark.
Davidoff celebrates this characteristic of this Great Man with a great cigar – The Late Hour.
"Winston Churchill - The Late Hour" is crafted with tobaccos aged for six months in the finest single malt whisky casks, a feat no one has dared attempted before.
The tobacco absorbs the aromas of the wood cask and whisky, which suffuses the cigar with a unique complexity, depth and the headiest of flavours, thereby creating a unique stimulation of the palate. The cask aged Nicaraguan Condega Visus tobacco, together with the two different Dominican Visus filler tobaccos and the dark Mexican binder releases the complexity of this full-bodied blend. Beautiful, robust flavours of black pepper, dark coffee, sweet notes, old leather, wood and spicy notes tantalise the palate. Lastly and in spirit of these attributes, Davidoff has selected a shiny, oily Habano Ecuador wrapper in a beautiful dark chocolate colour.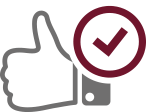 Satisfaction
Guarantee
We offer a 100% satisfaction guarantee on all our cigars or your
money back. Our guarantee applies to quality and condition of our
products.

Authentic Cuban Cigars
Guarantee
We also guarantee that all our cigars are 100% genuine Cuban
cigars.

Worldwide Shipping
Guarantee
We guarantee delivery to your door anywhere in the world. If you
do not receive your shipment, we will either replace it or refund
your money. We also guarantee receipt of your cigars and other
products in perfect condition.