Free Shipping Worldwide for orders of $350 or more.
Shipment is approximately 10 days delivery to your door.
MONTECRISTO OPEN LINE


Alfresco designed cigars with 4 new sizes- Eagle, Regata, Master and Junior.

Its blend is composed of selected leaves from the best region - Vuelta Abajo. A cigar that will meet the satisfaction of Montecristo lovers and newcomers alike.

Eagle- the largest of the sizes. Ring Gauge 54 and 150 mm long.
Regata is a "figurado "- close in size to a Monte 2 but thinner. Ring Gauge 46 and 135 mm in the length.
Master- traditional robusto. Ring Gauge 50 and 124 mm long.
Junior - a shorter smoke. Ring Gauge 38 and 110 mm in the length.
Montecristo
is the best known brand worldwide and forms the benchmark for many Habanos smokers.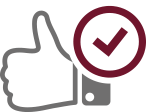 Satisfaction
Guarantee
We offer a 100% satisfaction guarantee on all our cigars or your
money back. Our guarantee applies to quality and condition of our
products.

Authentic Cuban Cigars
Guarantee
We also guarantee that all our cigars are 100% genuine Cuban
cigars.

Worldwide Shipping
Guarantee
We guarantee delivery to your door anywhere in the world. If you
do not receive your shipment, we will either replace it or refund
your money. We also guarantee receipt of your cigars and other
products in perfect condition.