Adorini Cigar Case Real Leather 3-5 Cigars - Made in Germany
Free Shipping Worldwide for orders of 100 USD or more.
Shipment is approximately 10 days delivery to your door.
Adorini Cigar Case Real Leather 3-5 Cigars Black - Made in Germany
- High quality real leather in black (matte)
- Flexible divider system for individual adjustment and to prevent movement of the cigars during transportation when not completely filled
- Adjustable length
- Cigar band view
- Real spanish cedar lining inside
- Holds up to 5 cigars
- Inside dimensions 10.3 x 21 cm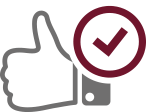 Satisfaction
Guarantee
We offer a 100% satisfaction guarantee on all our cigars or your
money back. Our guarantee applies to quality and condition of our
products.

Authentic Cuban Cigars
Guarantee
We also guarantee that all our cigars are 100% genuine Cuban
cigars.

Worldwide Shipping
Guarantee
We guarantee delivery to your door anywhere in the world. If you
do not receive your shipment, we will either replace it or refund
your money. We also guarantee receipt of your cigars and other
products in perfect condition.