Cohiba Robustos Supremos Edicion Limitada 2014 - no discounts apply
Free Shipping Worldwide for orders of 200 USD or more.
Shipment is approximately 10 days delivery to your door.
Ediciones Limitadas – Limited Editions 2014
Cohiba Robustos Supremos


Cohiba is the flagship of Habanos and the most prestigious brand in the world of cigars. It was created in 1966 and was solely available as official gifts for heads of state and visiting diplomats and of course for President Fidel Castro himself for many years. Since then, its production has taken place in the prestigious "El Laguito" factory in Havana, Cuba.
Cohiba Robustos Supremos (58 ring gauge x 127 mm length) is a vitola specially selected as the 2014 Limited Edition cigar. The cigars come in boxes of 10's and naturally are totally handmade. The cigar is rolled from an exquisite selection of wrapper, filler and binder leaves emanating from San Juan y Martínez San Luis in Vuelta Abajo plantations and aged for at least 2 years.
Robustos Supremos is a heavy ring gauge Habano for those smokers who like to enjoy cigars with the brand's flawless burn and unique aroma. An experience well worth the value and not to be missed.
| | |
| --- | --- |
| Brand | Cohiba |
| Commercial Name | Robustos Supremos |
| Factory Name | Magnífico |
| Measures | Ring Gauge 58 (00,00 mm) x 127 mm in length |
| Presentation | SLB of 10 units |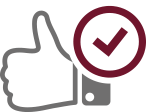 Satisfaction
Guarantee
We offer a 100% satisfaction guarantee on all our cigars or your
money back. Our guarantee applies to quality and condition of our
products.

Authentic Cuban Cigars
Guarantee
We also guarantee that all our cigars are 100% genuine Cuban
cigars.

Worldwide Shipping
Guarantee
We guarantee delivery to your door anywhere in the world. If you
do not receive your shipment, we will either replace it or refund
your money. We also guarantee receipt of your cigars and other
products in perfect condition.