Davidoff Aniversario Short Perfecto
Free Shipping Worldwide for orders of 100 USD or more.
Shipment is approximately 10 days delivery to your door.
Davidoff Short Perfecto
The Short Perfecto format is one of the most difficult cigars to roll -- a true exhibition of the roller's expertise. This luxury cigar has a harmonious blend at the beginning that starts with peppery, spicy, and nutty flavors. Soon, a soft sweetness appears that makes the cigar rounder. A complex and balanced stimulation that is ideal for medium-strong cigar smokers.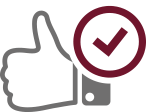 Satisfaction
Guarantee
We offer a 100% satisfaction guarantee on all our cigars or your
money back. Our guarantee applies to quality and condition of our
products.

Authentic Cuban Cigars
Guarantee
We also guarantee that all our cigars are 100% genuine Cuban
cigars.

Worldwide Shipping
Guarantee
We guarantee delivery to your door anywhere in the world. If you
do not receive your shipment, we will either replace it or refund
your money. We also guarantee receipt of your cigars and other
products in perfect condition.