Davidoff Limited Edition Year of the Dog 2018
Free Shipping Worldwide for orders of 100 USD or more.
Shipment is approximately 10 days delivery to your door.
Davidoff Limited Edition Year Of The Dog 2018
If you are celebrating the Chinese New Year in the company of the Dog, you will be celebrating with a true friend.
For the Dog is the very essence of loyalty and dependability.
They will never let anyone down.
A quality the Dog admires in every Davidoff cigar.
A cigar they will be only too happy to share as a symbol of their famously well-founded and long-lasting friendships.
The impressive Gran Churchill format, wrapped in a chocolate brown Ecuadorian Habano wrapper, develops a charming creaminess at the beginning that is soon followed by a little spicy twist coming from the Nicaraguan Estelí Seco tobacco in the filler.

Inspired by the Year of the Snake blend, the Davidoff Year of Dog cigar continues to charm with light peppery, wooden and nutty flavours and additional notes of caramel.

Only 9000 Year of the Dog cigar boxes are available worldwide.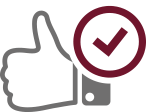 Satisfaction
Guarantee
We offer a 100% satisfaction guarantee on all our cigars or your
money back. Our guarantee applies to quality and condition of our
products.

Authentic Cuban Cigars
Guarantee
We also guarantee that all our cigars are 100% genuine Cuban
cigars.

Worldwide Shipping
Guarantee
We guarantee delivery to your door anywhere in the world. If you
do not receive your shipment, we will either replace it or refund
your money. We also guarantee receipt of your cigars and other
products in perfect condition.