Davidoff Limited Edition Year of the Rooster 2017
Free Shipping Worldwide for orders of 200 USD or more.
Shipment is approximately 10 days delivery to your door.
DAVIDOFF Limited Edition 2017 Year of the Rooster
Who better than the Rooster to herald in the dawn of a New Year? From sunrise to sunset, the Rooster likes to be the center of everyone's attention: they amuse, they charm.
Behind the Rooster's beauty is loyalty and fidelity. It is dutiful and devoted- a friend for life.
The elegant limited edition box is surely inspired by the vivid colour of the Rooster's eye-catching appearance.
Diademas Finas
Size: 50 x 6 3/4"
Just like the plumage sets the rooster apart, the Habano Ecuador seed wrapper singles out the Davidoff Year of the Rooster with its beautiful brown colour and smooth texture.
The elegant Diademas Finas format starts in a cubanesque style with spicy, lightly peppery and deep earthy flavours deriving from the binder and wrapper.
As soon as the cigar opens up and develops, creamy, nutty flavours of nougat are delighting the taste buds. Its end is intense leaving yourself in a relaxed and sensual mood as special as the Rooster itself.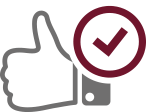 Satisfaction
Guarantee
We offer a 100% satisfaction guarantee on all our cigars or your
money back. Our guarantee applies to quality and condition of our
products.

Authentic Cuban Cigars
Guarantee
We also guarantee that all our cigars are 100% genuine Cuban
cigars.

Worldwide Shipping
Guarantee
We guarantee delivery to your door anywhere in the world. If you
do not receive your shipment, we will either replace it or refund
your money. We also guarantee receipt of your cigars and other
products in perfect condition.