Rocky Patel Vintage 1992 Petite Corona
Free Shipping Worldwide for orders of 100 USD or more.
Shipment is approximately 10 days delivery to your door.
1992 Vintage
A true medium bodied smoke with a nutty aroma and hints of spice and espresso. The 1992 Vintage features refinement and zest from a 10-year-old Ecuadorian Sumatra wrapper, balanced by Dominican and Nicaraguan fillers and a Nicaraguan binder. The consistently smooth 1992 Vintage is highly renowned, earning a 91 rating on multiple occasions.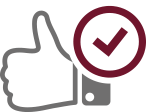 Satisfaction
Guarantee
We offer a 100% satisfaction guarantee on all our cigars or your
money back. Our guarantee applies to quality and condition of our
products.

Authentic Cuban Cigars
Guarantee
We also guarantee that all our cigars are 100% genuine Cuban
cigars.

Worldwide Shipping
Guarantee
We guarantee delivery to your door anywhere in the world. If you
do not receive your shipment, we will either replace it or refund
your money. We also guarantee receipt of your cigars and other
products in perfect condition.