Romeo y Julieta Petit Royales
Free Shipping Worldwide for orders of 200 USD or more.
Shipment is approximately 10 days delivery to your door.
Romeo y Julieta Petit Royales
On Dec. 21, 2017 Habanos launched a new vitola into the Romeo Y Julieta portfolio, introducing a heavy ring gage with a shorter length called the Romeo y Julieta Petit Royales (47 gage x 95 mm length).
This cigar delivers all the aroma, balance and complexity typical of Romeo y Julieta, i.e classic medium strength flavour packed in a short smoke.
Romeo y Julieta is a historic brand founded in 1875. Winston Churchill was one of the brand's most devoted smokers. Since his visit to Havana in 1946, his name has been used on various cigars, notably the most famous vitolas of the Romeo y Julieta brand are the Churchills, named after him.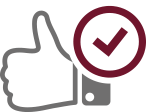 Satisfaction
Guarantee
We offer a 100% satisfaction guarantee on all our cigars or your
money back. Our guarantee applies to quality and condition of our
products.

Authentic Cuban Cigars
Guarantee
We also guarantee that all our cigars are 100% genuine Cuban
cigars.

Worldwide Shipping
Guarantee
We guarantee delivery to your door anywhere in the world. If you
do not receive your shipment, we will either replace it or refund
your money. We also guarantee receipt of your cigars and other
products in perfect condition.