Free Shipping Worldwide for orders of 200 USD or more.
Shipment is approximately 10 days delivery to your door.
XIKAR Forte™ Lighters
The versatile Forte from XIKAR is the newest single jet flame lighter designed to last a lifetime. Its hot rod inspired design is built on a newly designed chassis, delivering consistent performance, time after time. The all metal body features a built-in razor sharp 7mm cigar punch so you can always be prepared when the moment calls for a cigar. Enjoy the celebration, it's good for life.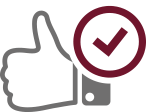 Satisfaction
Guarantee
We offer a 100% satisfaction guarantee on all our cigars or your
money back. Our guarantee applies to quality and condition of our
products.

Authentic Cuban Cigars
Guarantee
We also guarantee that all our cigars are 100% genuine Cuban
cigars.

Worldwide Shipping
Guarantee
We guarantee delivery to your door anywhere in the world. If you
do not receive your shipment, we will either replace it or refund
your money. We also guarantee receipt of your cigars and other
products in perfect condition.