Xikar M8 - Metal X8 Cutter
Free Shipping Worldwide for orders of 100 USD or more.
Shipment is approximately 10 days delivery to your door.
M8 Cutters
XIKAR's classic double guillotine cutter now has a more refined look and feel. The M8 maintains the same size, quality and performance that cigar smokers expect from XIKAR, but delivers it in a new metal body. The M8 features stainless steel blades for a smooth and clean cut every time. It's the perfect combination of style and performance.
The M8 can handle up to 70 ring gauge cigars, making it ideal for larger ring gauges. Contoured cutter body acts as a cigar rest.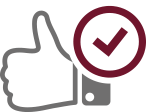 Satisfaction
Guarantee
We offer a 100% satisfaction guarantee on all our cigars or your
money back. Our guarantee applies to quality and condition of our
products.

Authentic Cuban Cigars
Guarantee
We also guarantee that all our cigars are 100% genuine Cuban
cigars.

Worldwide Shipping
Guarantee
We guarantee delivery to your door anywhere in the world. If you
do not receive your shipment, we will either replace it or refund
your money. We also guarantee receipt of your cigars and other
products in perfect condition.