Bolivar Soberano Edicion Limitada - 2018
Free Shipping Worldwide for orders of $350 or more.
Shipment is approximately 10 days delivery to your door.
Bolivar Soberano Edicion Limitada - 2018
Bolívar Soberano (54 ring gauge x 140 mm length) will be presented in a special case of 10 cigars. Soberano marks the debut of the "Duke" vitola de galera, a size that has never been seen before in the brand's portfolio. This robust cigar allows aficionados to savor a perfectly balanced and aromatic blend in an entirely unique format.

Habanos Limited Editions are highly revered, eagerly awaited by cigar enthusiasts every year. They stand out for their vitolas, which are not found in the brand's regular lineup. These cigars are crafted with meticulous care, using carefully selected wrapper, filler, and binder leaves that have been aged for a minimum of 2 years.

All the Habanos in the Limited Edition series are meticulously handmade with long filler, using selected leaves from the prestigious region in Cuba. These cigars are produced in very limited quantities, ensuring they meet the expectations of the most discerning Habano lovers.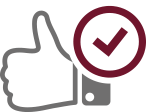 Satisfaction
Guarantee
We offer a 100% satisfaction guarantee on all our cigars or your
money back. Our guarantee applies to quality and condition of our
products.

Authentic Cuban Cigars
Guarantee
We also guarantee that all our cigars are 100% genuine Cuban
cigars.

Worldwide Shipping
Guarantee
We guarantee delivery to your door anywhere in the world. If you
do not receive your shipment, we will either replace it or refund
your money. We also guarantee receipt of your cigars and other
products in perfect condition.