Free Shipping Worldwide for orders of $350 or more.
Shipment is approximately 10 days delivery to your door.
Cohiba Behike is the Bentley of the most prestigious brand.


It carries 3 sizes: BHK 52, BHK 54 and BHK 56.

The production is extremely limited and exclusive. For the first time it incorporates the tobacco leaf "Medio tiempo" , which offers exceptional character and flavor. The filler is made up of the finest leaves from Volado, Seco and Ligero originating from the finest Vegas of San Juan y Martinez and San Luis. Also for the first time, it incorporates the Medio Tiempo that comes only from the two top leaves on sun-grown plants delivering exceptional character and taste.

Each Behike is donned with a band housing two holograms for security identification.

The quantities are limited due to the natural scarcity of the Medio Tiempo tobacco leaf.

The three heavy ring gauged vitolas are:

BHK 52: 52 ring gauge (20,64 mm) x 119mm in length Factory name: Laguito No 4.
BHK 54: 54 ring gauge (21,43 mm) x 144mm in length Factory name: Laguito No 5.
BHK 56: 56 ring gauge (22,22 mm) x 166mm in length Factory name: Laguito No 6.

These have never existed before. The blend and beautiful lacquered boxes are also a first.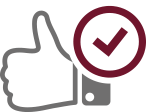 Satisfaction
Guarantee
We offer a 100% satisfaction guarantee on all our cigars or your
money back. Our guarantee applies to quality and condition of our
products.

Authentic Cuban Cigars
Guarantee
We also guarantee that all our cigars are 100% genuine Cuban
cigars.

Worldwide Shipping
Guarantee
We guarantee delivery to your door anywhere in the world. If you
do not receive your shipment, we will either replace it or refund
your money. We also guarantee receipt of your cigars and other
products in perfect condition.