Cohiba Seleccion 50 Aniversario Humidor
Free Shipping Worldwide for orders of 100 USD or more.
Shipment is approximately 10 days delivery to your door.
Cohiba Selección 50 Aniversario Travel Humidor - was presented in Cannes for the TFWE 2016 (Tax Free World Association Exhibition) as a new release created for the Duty Free and Travel Retail channel.
Cohiba Selección 50 Aniversario Travel Humidor is an exclusive, elegant, new travel retail case with just 10,000 humidors made worldwide.
This travel humidor contains a selection of 8 cigars from the iconic vitolas of the Cohiba brand in its four series:
2 sticks of Pirámides Extra (Línea Clásica)
2 sticks of Siglo VI (Línea 1492)
2 sticks of Genios (Línea Maduro 5)
2 sticks of Behike 56 (Línea Behike)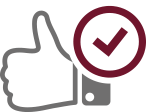 Satisfaction
Guarantee
We offer a 100% satisfaction guarantee on all our cigars or your
money back. Our guarantee applies to quality and condition of our
products.

Authentic Cuban Cigars
Guarantee
We also guarantee that all our cigars are 100% genuine Cuban
cigars.

Worldwide Shipping
Guarantee
We guarantee delivery to your door anywhere in the world. If you
do not receive your shipment, we will either replace it or refund
your money. We also guarantee receipt of your cigars and other
products in perfect condition.