Cohiba Talisman Edicion Limitada 2017
Free Shipping Worldwide for orders of $350 or more.
Shipment is approximately 10 days delivery to your door.
Cohiba Talisman Edicion Limitada 2017
The Cohiba Talismán 2017 Limited Edition is meticulously crafted and created at the renowned El Laguito factory in Havana.

The name Cohiba originates from the Taíno Indians, the original inhabitants of Cuba, who used this ancient word to describe the rolled tobacco leaves they smoked. Christopher Columbus first encountered these leaves in Cuba in 1492. The name Talismán, which is recognized and evocative in many languages, perfectly complements the magical and ritualistic nature of tobacco. Interestingly, Cohiba was also the first-ever name given to tobacco.

Measuring 54 ring gauge x 154 mm in length, the Cohiba Talismán is a robust Habano with a medium to full strength flavor, showcasing the characteristic Línea Clásica blend. It features an elegant and charismatic "pigtail" finish. The leaves used in this Limited Edition have been aged for over two years, resulting in a complex and highly aromatic character.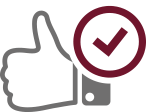 Satisfaction
Guarantee
We offer a 100% satisfaction guarantee on all our cigars or your
money back. Our guarantee applies to quality and condition of our
products.

Authentic Cuban Cigars
Guarantee
We also guarantee that all our cigars are 100% genuine Cuban
cigars.

Worldwide Shipping
Guarantee
We guarantee delivery to your door anywhere in the world. If you
do not receive your shipment, we will either replace it or refund
your money. We also guarantee receipt of your cigars and other
products in perfect condition.