H. Upmann Magnum 52 Year of the Tiger
Free Shipping Worldwide for orders of $350 or more.
Shipment is approximately 10 days delivery to your door.
Habanos, S.A., in collaboration with its distributors for the Asia Pacific and China regions, The Pacific Cigar Company and Infifon Hong Kong Limited, recently introduced the new H. Upmann Magnum 52 vitola to the market.

The H. Upmann Magnum 52 (52 x 148 mm) is a limited-production vitola that is available in all markets served by Habanos. This particular vitola is meticulously crafted with a selection of wrapper, filler, and binder leaves sourced from the Vuelta Abajo region in Pinar del Río, Cuba. This area is renowned as the birthplace of the world's finest tobacco products.

Each box of H. Upmann Magnum 52 contains 18 Habanos, all meticulously crafted and "Totally Handmade with Long Filler". This special edition offers aficionados a unique and exceptional smoking experience.

*Vuelta Abajo: A renowned tobacco-growing region in Cuba known for producing high-quality tobacco leaves.
*Pinar del Río: A province in Cuba that encompasses the Vuelta Abajo region and is famous for its tobacco cultivation.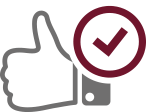 Satisfaction
Guarantee
We offer a 100% satisfaction guarantee on all our cigars or your
money back. Our guarantee applies to quality and condition of our
products.

Authentic Cuban Cigars
Guarantee
We also guarantee that all our cigars are 100% genuine Cuban
cigars.

Worldwide Shipping
Guarantee
We guarantee delivery to your door anywhere in the world. If you
do not receive your shipment, we will either replace it or refund
your money. We also guarantee receipt of your cigars and other
products in perfect condition.