Montecristo Línea 1935 Maltes
Free Shipping Worldwide for orders of $350 or more.
Shipment is approximately 10 days delivery to your door.
MONTECRISTO LÍNEA 1935
The Montecristo Línea 1935 is presented in three vitolas, two of which are unprecedented and presented in an innovative and distinct packaging. These are set out to be the most premium cigars offered by this legendary Brand to date.
Two of the three sizes are new:
Maltés (53 x 153 mm) and 
Dumas (49 x 130 mm)
while the third size i.e. Leyenda (55 x 165 mm) adopts the vitola of the special limited edition Montecristo 80 Aniversario, which was launched in 2015 to commemorate the brand's 80th Anniversary.
Montecristo is the most popular Habanos brand and is considered by many to be the benchmark for Habanos flavour. Its name originates from the famous novel The Count of Montecristo, by Alexandre Dumas. The cigars were originally rolled in the H. Upmann factory in Havana where the brand was founded in 1935.
The finest tobaccos (filler, binder, wrapper) were selected for these cigars from the fields – vegas – in Vuelta Abajo, Pinar del Río, known for growing the best tobacco in the world.
The Línea 1935 offers a full strength flavour blend for the very first time by the Montecristo brand, thereby complementing its typical medium to full strength profile. The natural Carmelite wrapper used gives the Línea a beautiful appearance.
In addition, the Montecristo's Línea 1935 is presented in boxes with a unique design employing an elegant Carmelite lacquer finish and further exposing the beveled edges. As a final touch, a tape with the name of the line and vitola as well as an innovative base band at the foot with the traditional fleur-de-lis that has distinguished the Montecristo brand since its founding have been added to the brand's traditional band.
Brand: Montecristo
Market Name: Leyenda
Factory Name: Maravillas No 2
Dimensions: 55 ring gauge x 165 mm length
Presentation: 20-unit Special Box (SPB)
Market Name: Maltés
Factory Name: Sobresalientes
Dimensions: 53 ring gauge x 153 mm length
Presentation: 20-unit Special Box (SPB)
Market Name: Dumas
Factory size: Prominente Corto
Measures: Cepo 49 x largo 130 mm
Presentation: 20-unit Special Box (SPB)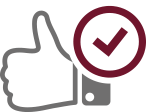 Satisfaction
Guarantee
We offer a 100% satisfaction guarantee on all our cigars or your
money back. Our guarantee applies to quality and condition of our
products.

Authentic Cuban Cigars
Guarantee
We also guarantee that all our cigars are 100% genuine Cuban
cigars.

Worldwide Shipping
Guarantee
We guarantee delivery to your door anywhere in the world. If you
do not receive your shipment, we will either replace it or refund
your money. We also guarantee receipt of your cigars and other
products in perfect condition.