Free Shipping Worldwide for orders of $350 or more.
Shipment is approximately 10 days delivery to your door.
The Quai D'Orsay - marks a new and promising phase starting with an image redesign and the release of two new vitolas
This brand was originally created in order to meet the refined taste of French gastronomy, wines and lifestyle of the French market. The brand was created in the early 1970's and its name was taken from a well known street in Paris beside the River Seine.
Quad D'Orsay's flavours are based on its very distinctive Blend –Ligada – smooth and subtle, that of pastry notes.
All Quai d'Orsay sizes are made with a light tasting blend of filler and binder leaves from the Vuelta Abajo zone and its wrappers are mainly distinguished by their Claro (light brown) and Colorado Claro (mid brown) colours.
Quai d'Orsay new range:
- N°50 - cepo 50 x 110 mm– D5 shape
- N°54- cepo 54 x 135 mm – Edmundo Grueso shape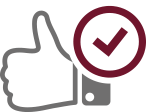 Satisfaction
Guarantee
We offer a 100% satisfaction guarantee on all our cigars or your
money back. Our guarantee applies to quality and condition of our
products.

Authentic Cuban Cigars
Guarantee
We also guarantee that all our cigars are 100% genuine Cuban
cigars.

Worldwide Shipping
Guarantee
We guarantee delivery to your door anywhere in the world. If you
do not receive your shipment, we will either replace it or refund
your money. We also guarantee receipt of your cigars and other
products in perfect condition.