Rocky Patel Vintage 1990 Petite Corona
Free Shipping Worldwide for orders of $350 or more.
Shipment is approximately 10 days delivery to your door.
1990 Vintage
The 1990 Vintage is a medium-bodied cigar leaning more toward the milder side with a nutty, caramel essence. This cigar is highlighted by a 12-year-old Honduran Broadleaf wrapper that has softened in strength over the years, yet gained in complexity and flavor. Renowned for its elegance and balance, the 92-rated 1990 Vintage has twice been placed in Cigar Aficionado's Top 25 Cigars of the Year.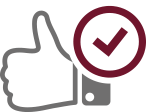 Satisfaction
Guarantee
We offer a 100% satisfaction guarantee on all our cigars or your
money back. Our guarantee applies to quality and condition of our
products.

Authentic Cuban Cigars
Guarantee
We also guarantee that all our cigars are 100% genuine Cuban
cigars.

Worldwide Shipping
Guarantee
We guarantee delivery to your door anywhere in the world. If you
do not receive your shipment, we will either replace it or refund
your money. We also guarantee receipt of your cigars and other
products in perfect condition.