Romeo y Julieta Fabulosos No. 2 - Habanos Colección 2016 Book
Free Shipping Worldwide for orders of $350 or more.
Shipment is approximately 10 days delivery to your door.
Romeo y Julieta Fabulosos No. 2 - Habanos Colección 2016 Book

This majestic Vitola, the Fabulosos No.2, offers impressive dimensions of 52 x 7 1/2 ensuring a long and unforgettable smoke of pleasure. The name "Fabulosos" has been used by the brand historically. Two such vitolas were made in the 1960s and mid-1980s. In addition, the 2004 Habanos Colección also bore the name 'Fabulosos No.6', which measured 52 x 7.
The best leaves from Vuelta Abajo were used by the best rollers to make these special, limited production, cigars.
The taste and aroma are characteristic of the brand Romeo y Julieta, which is particularly appreciated by those who prefer a medium strength cigar with a balanced blend of aromas.
This Habanos Colección is limited to 2,000 boxes worldwide.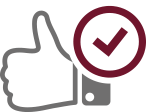 Satisfaction
Guarantee
We offer a 100% satisfaction guarantee on all our cigars or your
money back. Our guarantee applies to quality and condition of our
products.

Authentic Cuban Cigars
Guarantee
We also guarantee that all our cigars are 100% genuine Cuban
cigars.

Worldwide Shipping
Guarantee
We guarantee delivery to your door anywhere in the world. If you
do not receive your shipment, we will either replace it or refund
your money. We also guarantee receipt of your cigars and other
products in perfect condition.