Romeo y Julieta Wide Churchills
Free Shipping Worldwide for orders of $350 or more.
Shipment is approximately 10 days delivery to your door.
Wide Churchills. A new Churchill for Romeo y Julieta.


Wide Churchills is the name of the new vitola presented by

Habanos, S.A.

in the

Romeo y Julieta

brand.
Its special dimensions, unique in this Habanos vitola, make Wide Churchills a particularly attractive Habano for those smokers who appreciate the

Habanos

of heavy ring gauge and a balanced and aromatic blend.
Romeo y Julieta was created as Habanos brand in 1875. Its name originates in the literary tragedy of the same name written by William Shakespeare.


With the passing of the years, Romeo y Julieta has become one of the best known and appreciated Habanos brands, to a great extent due to the prestige that the "Churchills" vitola has contributed to it.


The name "Churchills" brings to our minds a whole imagery of the Habano and its history. Winston Churchill was one of the most devoted smokers of the Romeo y Julieta brand. Since his visit to Havana in 1946, his name was not only used in Habanos rings, but granted to one of the best known vitolas of the brand and of Habanos: Churchills of Romeo y Julieta brand.


In 2006, a new vitola called Short Churchills was added to the portfolio of the brand which, with the evolution of consumer habits, rapidly became a very successful one.


In 2010, Habanos, S.A. presents a new vitola in the Romeo y Julieta portfolio that includes historical name Wide Churchills. We hope that this format, unique in the Habanos range because of its dimensions, will be rapidly accepted by the smokers. When smoking this heavy ring gauge, the brand enthusiast will have the possibility to appreciate its balanced and aromatic blend, prepared with selected leaves from the Vuelta Abajo region.


Today Romeo y Julieta enjoys great prestige throughout the world and offers one of the most extensive range of sizes in Habanos brands, all totally hand made with long filler, now enriched with the Wide Churchills vitola.


This new vitola will delight the true enthusiasts of Romeo y Julieta in an exquisite combination of passion and excellence.
| | |
| --- | --- |
| Brand | Romeo y Julieta |
| Commercial Name | WIDE CHURCHILLS |
| Factory Name | Montesco |
| Measures | 55 ring gauge (21,83 mm) x 130.mm length |
| Presentation | 10-cigar labelled box, 25-cigar labelled box, Aluminum tube in 3-cigar carton pack will arrive soon to the markets as well. |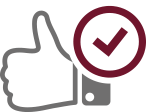 Satisfaction
Guarantee
We offer a 100% satisfaction guarantee on all our cigars or your
money back. Our guarantee applies to quality and condition of our
products.

Authentic Cuban Cigars
Guarantee
We also guarantee that all our cigars are 100% genuine Cuban
cigars.

Worldwide Shipping
Guarantee
We guarantee delivery to your door anywhere in the world. If you
do not receive your shipment, we will either replace it or refund
your money. We also guarantee receipt of your cigars and other
products in perfect condition.