Free Shipping Worldwide for orders of $350 or more.
Shipment is approximately 10 days delivery to your door.
VX2™ V-Cut
The VX2 V-Cut is engineered to create the optimal depth of a v-cut, ensuring plenty of draw without damaging your cigar cap. The inverted stainless steel blade provides inward pressure to the cap of the cigar during the cut, preventing the cap from expanding and splitting.
The new VX2 V-Cut offers ergonomic, one-handed operation utilizing the all new Secure-Lock™ system requiring simultaneous pressure to both side release buttons, easily done with your thumb and index finger. Upon release, the spring-loaded cutter snaps open providing access to a built-in 64RG bowl, simply place the cigar cap in the bowl and press the cutter closed. The precision engineered depth of the VX2 V-Cut maximizes draw without cutting too deep and breaching the cigar cap causing your cigar to unravel. Exquisitely designed and engineered for precision.
Precision engineered blade angle provides optimal cut depth to penetrate small or large RG cigars equally well.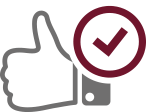 Satisfaction
Guarantee
We offer a 100% satisfaction guarantee on all our cigars or your
money back. Our guarantee applies to quality and condition of our
products.

Authentic Cuban Cigars
Guarantee
We also guarantee that all our cigars are 100% genuine Cuban
cigars.

Worldwide Shipping
Guarantee
We guarantee delivery to your door anywhere in the world. If you
do not receive your shipment, we will either replace it or refund
your money. We also guarantee receipt of your cigars and other
products in perfect condition.