Free Shipping Worldwide for orders of $350 or more.
Shipment is approximately 10 days delivery to your door.
XO™ Double Guillotine Cutter
The XO is a cutting machine, inspired by timeless design principles. The dual stainless steel blades operate on a patent pending planetary gear system, ensuring the blades open and close in perfect harmony, providing a guided and clean cut every time. The distinct, round aluminum body of the XO is built for relentless durability and exceptional performance. Engineered to simplify the standard double guillotine style cut.
Features:
- Double Guillotine style cutter
- Aluminum body
- Stainless steel blades
- Planetary geared cutting system with five internal gears
- Spring-loaded blade release button
- 2.38" diameter
- 64 RG (delivering spring force to the blade gears
- The XO delivers the precision of a traditional scissors cut, in a compact and automatic package
- Blades maintain equal spacing inside the cutter opening at all times; providing the ability to apply controlled and precise pressure
- Allows for a large 64 RG cutter opening, but handles small RG cigars equally well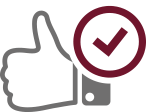 Satisfaction
Guarantee
We offer a 100% satisfaction guarantee on all our cigars or your
money back. Our guarantee applies to quality and condition of our
products.

Authentic Cuban Cigars
Guarantee
We also guarantee that all our cigars are 100% genuine Cuban
cigars.

Worldwide Shipping
Guarantee
We guarantee delivery to your door anywhere in the world. If you
do not receive your shipment, we will either replace it or refund
your money. We also guarantee receipt of your cigars and other
products in perfect condition.